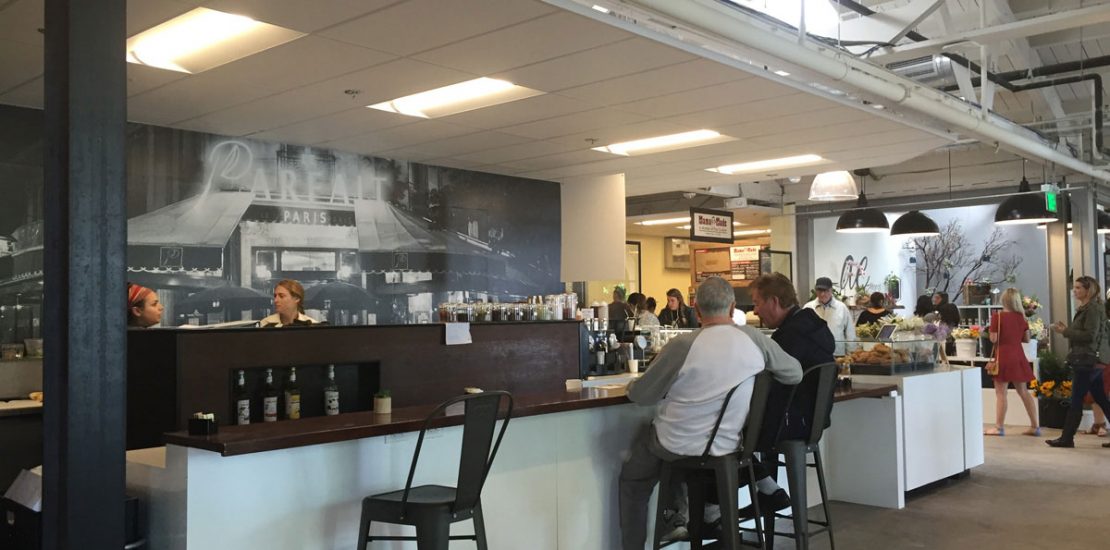 In the 21st century, Food Halls have become one of the hottest new ideas in the foodservice industry. From coast to coast, this concept has been spreading like wildfire and attracting consumers with its open floor plan, indoor markets and exceptional culinary options.
Most people would ask, what's the difference between Food Halls and Food Courts? Halls tend to be a mix of tenants serving a variety of foods with higher quality ingredients and also focus on creating an artisanal, cultural experience. Food Courts are quick-service restaurants sharing a space and seating area; typically in a mall, airport or parks.
So what has made Food Halls so popular in recent years? And how has it grown to be such an attractive destination for both vendors and consumers? Here are some quick reasons this phenomenon has taken off.
Atmosphere & Experience
Food halls are typically casual and give a community like feel while customers explore the mouthwatering food choices. With its cultural atmosphere, it has become a perfect place for social gatherings with family, friends or coworkers during the week or on the weekends.
Food Halls are also seen as a destination experience – including art and entertainment, event spaces, markets, grocery stores and demonstration kitchens. Alcoholic beverages such as craft beers and local wines tend to be in the mix to complement the food offered.
Food Selections
Quality and authenticity are key in food halls. The concept of 'field-to-fork' – ingredient transparency and healthy clean ingredients – has been a big focus. Even celebrating local chefs and their artisanal creations have made a big splash at these halls.
With the wide range of different cultural foods, there's always something for everyone.
Advantages for Operators
Not only are these halls attractive to consumers, but also the tenants. There are many advantages that operators gain such as flexibility, lower overhead than traditional storefronts or restaurants, less risk and an opportunity to build their brand image and identity.
Kitchen Exposure
While customers are milling around and looking at all the delicious menu items, the kitchens are within that customer's view. The look and finish of kitchen equipment has become even more important now that it's no longer hidden in the back of house.
Also with the limited space they have to work in, tenets are leaning toward smaller footprint options that are versatile with multiple functions from a single platform.
You're able to look academic english writing on the internet.